How CRTC's GLR decisions will affect broadcasters
Programs of national interest (PNI) expenditure for English-language broadcast groups will now be based on historical spend, up from 5% of revenues.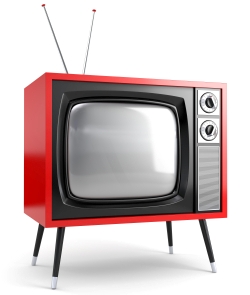 By Regan Reid and Jordan Pinto
The CRTC reversed course today on key group-licence renewal conditions that it first issued in May 2017.
Notably, the commission scrapped the requirement to set Programs of National Interest (PNI) spend for English-language broadcast groups at 5% of revenues. PNI spend for Bell Media, Corus and Rogers will now be based on the individual companies' historical expenditures.
The decision comes after the federal government in August 2017 asked the CRTC to reconsider its decisions, stating that decisions didn't meet the objectives of the Broadcasting Act. The government told the CRTC to "take into consideration that creators of Canadian programming are key to the Canadian broadcasting system and that, while the industry is going through a transformation, Canadian programming and a dynamic creative sector are vital to the system's competitiveness and contribute to Canada's economy."
Under the new conditions of licence, which come into effect on Sept. 1, Bell Media will now contribute 7.5% of revenues, Corus will contribute 8.5% and Rogers will remain at 5%.
On the French-language side, the CRTC mandated that Bell Media, Corus, Groupe V and TVA Group devote at least 50% of their Canadian Programming Expenditures (CPE) to original French-language programs in the first year of the licence term (2018-2019) and 75% for the remainder of the term (2019-2020 through 2021-2022).
The French-language groups were not previously required to devote a set percentage of CPE to original French programming. While their overall CPE has not increased, the new requirements ensure that a set percentage of CPE is directed toward French-language programs as opposed to dubbed programs or reruns.
Regarding PNI requirements for English-language broadcast groups, Bell and Corus had both initially proposed a PNI expenditure requirement of 6%, while Corus later proposed that PNI should be based on historical requirements, as opposed to historical spending. The CMPA, DGC and other guilds, however, argued that PNI should be set based on historical spending levels.
In its decision, the CRTC noted that, given expected average declines in revenues from the group (9.7% over the current licence term relative to the previous term), neither the expenditure requirements proposed by the groups nor a PNI spend based on historical requirements would be sufficient.
By setting requirements based on historical expenditures, the CRTC found that overall spending in PNI categories would be maintained, and provide more stable and sustainable funding. "Finally, this modified requirement would strike a balance between the creative sector's need for support and the groups' need for flexibility in the evolving broadcasting landscape," according to the commission.
"By increasing the required investment in programs of national interest, the CRTC has underscored the important role that Canada's independent producers and other creators play in a broadcasting system that reflects the diversity of voices, perspectives and stories that make up our national culture," said Scott Garvie, chair of the CMPA Board of Directors and SVP at Shaftesbury, in a release.
ACTRA and DGC also welcomed the news, though ACTRA national executive director Stephen Waddell commented, "In our initial submission, ACTRA had asked for an increase in PNI spending – to ensure that Canadian programming was seeing the investment needed during the digital shift. ACTRA knows there's much more to do to ensure a future for Canada's film and television industry in a digital era."
The CRTC was also asked to consider funding for music programming and short-form content. Under current conditions of licence, the English-language broadcast groups aren't currently required to contribute to music programming. The CRTC ruled that, to ensure continued support for music programming creators, the commission will set a condition of licence requiring groups to direct 0.17% of their previous year's revenues to FACTOR. The temporary requirement will be reviewed at the end of the license term on Aug. 31, 2022.
As well, each of the private French-language broadcast groups are required to allocate 0.17% of the previous broadcast year's gross revenues of the undertaking to Quebec music fund MUSICACTION.
"MuchFACT, Bravo!FACT and vidéoclip financing helped give so many of us our start in this business, including many of our most internationally acclaimed filmmakers," said DGC National Directors Division Chair Warren P. Sonoda, in a release. "At a time when we're looking to tell stories from more diverse voices, we have got to support that emerging talent."
With regard to short-form documentaries, the CRTC ruled that requiring the English-language groups to provide additional specific funding toward the cost of producing short-form content is not necessary, and that short-form content is currently well supported through the Bell Fund.