Shopping is coming to a livestream near you
While there are hurdles to mass adoption, brands in Canada are experimenting with livestream channels to reach consumers shopping at home.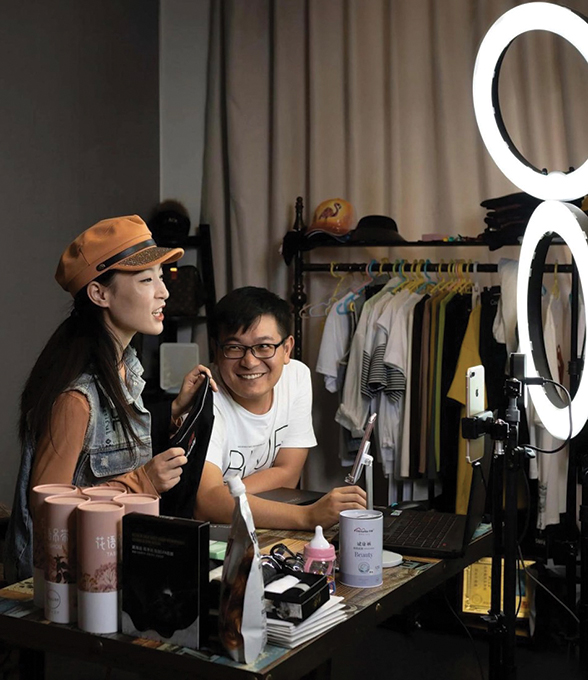 This story originally appeared in the Winter 2021 issue of strategy.
Considered by many as a modern-day equivalent of the age-old infomercial, livestream shopping is rapidly gaining steam in some global markets.
Livestreams are essentially a democratized, digitized version of the TV world's QVC and Home Shopping Network, where celebrities, influencers and brand ambassadors promote products to customers. The chief difference is that the online versions offer a more social and interactive experience, allowing customers to interact with hosts through a chat box. In many cases, customers can seamlessly click-to-buy the products being discussed in real-time.
It's a growing phenomenon in China, and one that has been accelerated by the pandemic. Already, two-thirds of Chinese consumers report purchasing products via live online broadcasts. In 2020, sales are predicted to reach US$125 billion, up from $63 billion the year before.
While conditions are ripe for a similar livestream shopping boom in North America, experts and marketers say there are hurdles that must first be overcome.
"The platforms are still finding their feet [in Canada and the U.S.]," says Dan Moseley, group account director at social agency We Are Social. Brands must figure out how to build a bridge between their ecommerce sites and the social platforms on which livestreams take place, he adds.
In China, platforms like Alibaba's Taobao have successfully integrated social and transaction capabilities, says Studio RX chief strategist Carl Boutet. The model has bestowed significant sway onto influencers (known as KOLs, or "key opinion leaders") like Li Jiaqi, the Chinese "King of Lipstick," that have millions of followers. During China's biggest shopping occasion known as Singles' Day, Jiaqi generated US$145 million in sales through livestreamed content, spending a mere five minutes talking about each product.
In Canada, Montreal's Livescale works with brands and has partnered with Shopify to connect its platform with the company's e-commerce sites. But, platforms like Livescale don't come with established audiences. "It's a closed environment," says Boutet. "You have to go out of your way to get them onto your platform."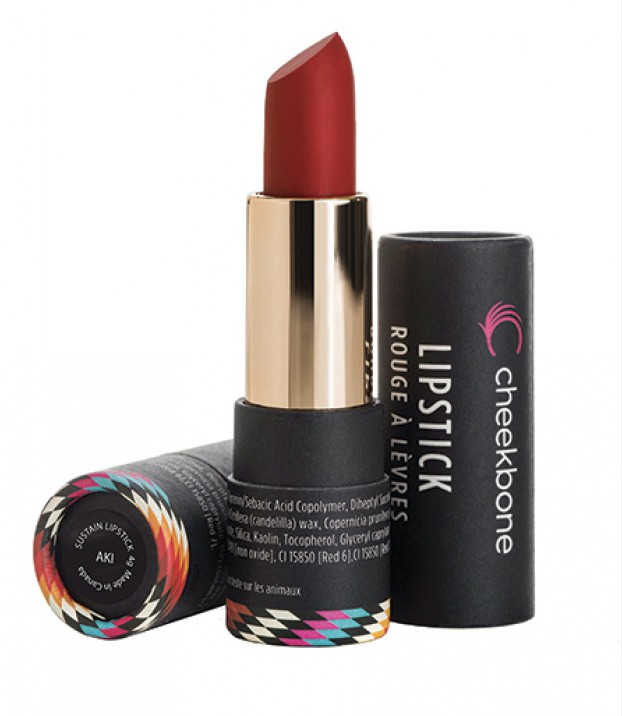 In the U.S., brands like Levi's and Walmart recently experimented with the nascent livestream commerce tools on Amazon, Facebook, Instagram and TikTok. However, brands don't yet have access to them in Canada. Until they do, companies like L'Oréal (whose Urban Decay and Lancôme brands held livestreams through Livescale even before the pandemic began) may be large enough to bring in customers on their own, while smaller brands continue to struggle to earn ROI, says Boutet.
Indigenous-owned beauty brand Cheekbone Beauty, for example, was part of a Livescale test last year. "It takes a lot of pre-planning, timing, space, the right people speaking – so we're not there yet," says founder Jennifer Harper, who notes there's a lot of future potential for brands in shoppable livestreams. "We will definitely be working on [a] plan moving forward."
Beyond providing immediate sales, Moseley sees an opportunity for brands to turn their livestreams into on-demand content. Boutet says customers could then use that content to research products before going to a store, as they already do with websites.
Livestream shopping can help recover what many customers have lost during the pandemic: the opportunity to explore products, experience a brand's personality and ask questions while shopping from home, says Moseley. But that doesn't mean it will be a passing fad, he says. "Livestream shopping will become a bigger force and it will be used even when shops are back open."