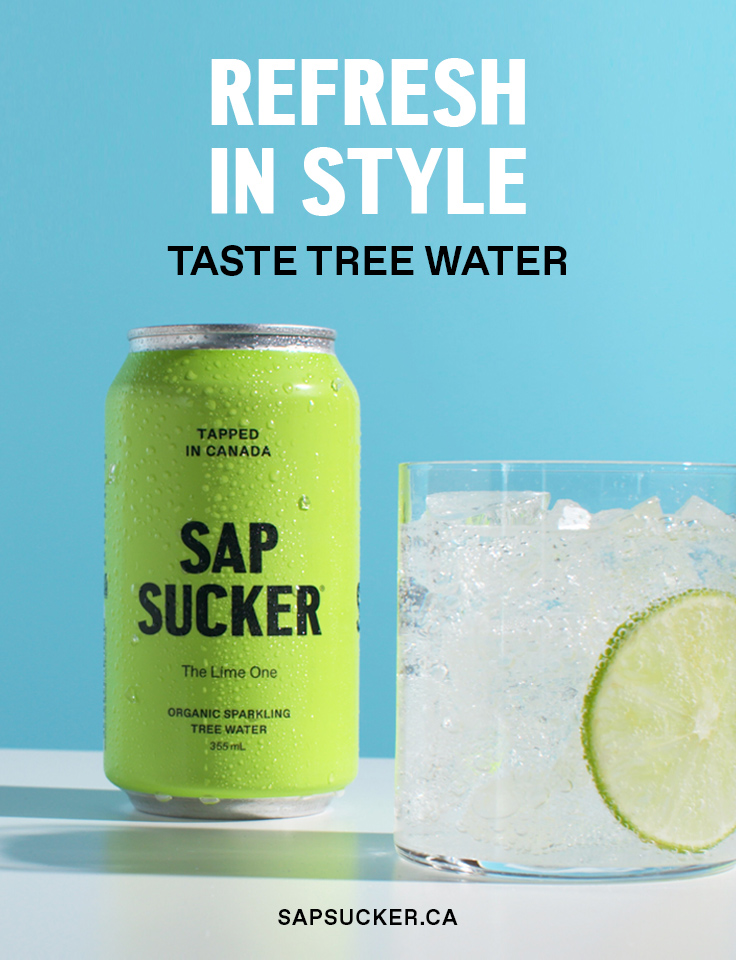 Sapsucker is using a robust media investment and geo-targeting to give awareness for its organic sparkling tree water a big boost among urban millennials.
The "Taste Tree Water" campaign is using digital and social on Facebook, Instagram, YouTube and Tik Tok, along with digital OOH ads with major visibility in urban centers until October.
Sapsucker, a sparkling water brand sourced from maple trees, has primarily focused on in-store marketing, partnerships and smaller social activations.
Now that it is available in stores nationally, the objective of the new campaign is to drive more mass awareness and new trial in key geographies where the target market and Sapsucker business is strategically focused on growing – namely, urban markets in Ontario and B.C., where its target of health- and environmentally-conscious millennials lives.
Given the brand's key target markets and their media usage behaviours, it was decided that online video and OOH would be the most effective media channels. This is the second campaign that Sapsucker has run with its strategic AOR, District Ventures Plus, which handled both creative and media.