ICYMI: The Brand is Female reveals fall lineup
Plus, Veno Media enters a sales partnership with SaskTel's Directwest, while Videotron and TVA Sports signs an east coast hockey team.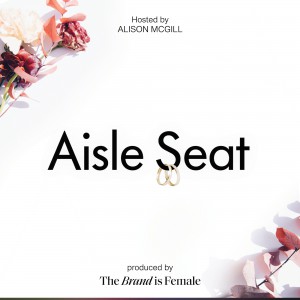 The Brand is Female debuts new podcast as part of fall slate
The Brand is Female, an independent Canadian podcast network, has unveiled its fall lineup, including a new show hosted by wedding media personality Alison McGill, formerly the editor-in-chief of Weddingbells and a current contributor to The Kit.
The new weekly podcast, Aisle Seat, features real-life accounts of weddings, along with the joy, romance, beauty and drama that accompany them. It joins a slate of shows that also includes, among others, The Brand is Female, now in its fourth season and presented by TD Women Entrepreneurs; the second season of Matriarch Movement, hosted by Indigenous activist Shayla Oulette Stonechild, a Plains Cree Woman from Muscowpetung First Nations in Saskatchewan; and the second season of Everyday Ubuntu, hosted by human rights advocate Mungi Ngomane and the author of Everyday Ubuntu: Living Better the African Way.
The Brand is Female network works to amplify women's voices and claims to reach "hundreds of thousands of listeners." It was founded in 2018 as a boutique communications agency specializing in working with women founders and purpose-driven brands.
Vendo Media partners with Saskatchewan's Directwest 
Vendo Media has entered into an exclusive sales partnership with SaskTel subsidiary Directwest through which it will represent the latter company's outdoor digital assets across Canada, except within the province of Saskatchewan. At the same time, the deal sees Directwest become the exclusive sales representative of Vendo's outdoor digital assets within the province.
Directwest is the leader in outdoor digital signage in Saskatchewan, reaching 21 markets through nearly 70 digital faces. The partnership gives Vendo a total reach of over 70% of all digital boards in the province and a presence in 26 markets, while also increasing its national offering to more than 350 outdoor digital faces. Meanwhile, Directwest said the deal will give it the opportunity to work with large, national brands in the province.
Videotron and TVA Sports become major partners of the Trois-Rivières Lions
Quebecor's Videotron and TVA Sports are taking a shot at the Trois-Rivières Lions, a new team in the East Coast Hockey League, a U.S.-based mid-professional hockey league with teams in Canada and the U.S.
Under the agreement, the new Trois-Rivières arena will be named the Colisée Vidéotron and TVA Sports will become the exclusive official broadcaster of the team's home games, starting with the 2021-2022 season.
The facility opens on Sunday, Sept. 12, and will host concerts and local and community events in addition to the hockey games.
The 2021 season will see TVA Sports broadcast more than 25 Lions' home games, excluding additional playoffs, starting with the Oct. 21 home opener against the Newfoundland Growlers.