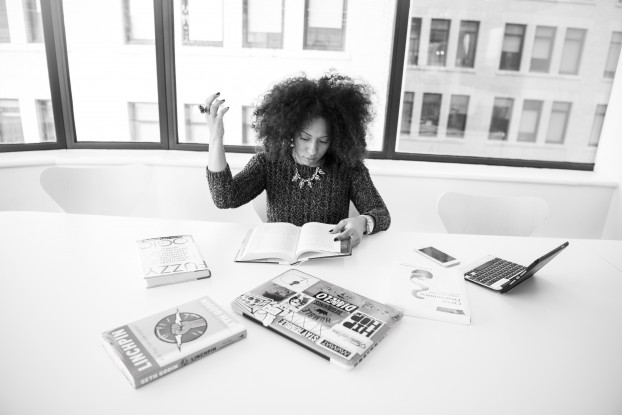 Once a week, Initiative's Ishma Alexander-Huet will be offering a lesson she has learned after a year of asking questions about how to make the media and advertising industries more equitable. Read her previous lessons here.
By Ishma Alexander-Huet
Last year was unique for both the Black community and the larger BIPOC community: real change felt not only possible, but palpable.
But with the realization that our time had finally arrived to make a large step forward, came the panic of handling the work involved – how long would we have the spotlight before other worthy causes took centre stage? Who's going to help? We needed to accomplish as much as humanly possible while we had momentum and people willing to listen.
Whether you were a doer who felt the weight of responsibility for making change happen and dove into the work, watched from the sidelines taking the stance that allies had to lead the movement or dabbled somewhere in between, we were all impacted. Painful images, multiple headlines, learning to have conversations outside of our community, sometimes regardless of whether we volunteered to have them…all of this left many of us feeling more vulnerable and exposed than ever.
The level of pressure and the time demands increased tenfold as we mobilized. Many Black people in the industry expressed to me that they were expected to be the drivers of change at their workplaces without an option to decline. "Doers" began developing action plans and initiatives like another full-time job. Adding to that, the strain of managing work and family lives through a pandemic. All told, it's been a mentally exhausting year.
With many of our members facing the risk of burn-out, self-care has become a bigger priority in our conversations among my equity-seeking communities. What do we need to do to avoid burning out while making change?
To my Black community and all equity seeking groups, I say this. We need to realize that the marathon of change-making is a relay race; we are allowed to pass the baton and share the workload in order to give each other a rest. Our allies can take part in the baton exchange too; we need to ask for their support and trust them to step up and help.
Secondly, talk to each other. I could not have mentally survived this past year without my community, not only family and friends, but BIPOC industry peers both internal (Black Employee Network ERG) and external (Code Black, POCAM). People who looked like me with shared career experiences and journeys. I wasn't alone, and when I needed to pause, there was a family of people waiting to take the baton and keep our work moving.
At an organizational level, there needs to be a clear understanding of everyone's roles.
Dismantling racism isn't our job, it's everyone's, and people in key positions of power and privilege have to take the lead so the pressure to maintain momentum doesn't sit with those most impacted by inequality. Leadership needs to drive systemic change alongside HR as they help to facilitate it.
Part of that process involves opening dialogue with BIPOC employees to learn about the role they would like to play. Instead of appointing them to lead your company's DEI efforts, start with asking "Do you want to be involved? How should/can I engage you?"
Give the space, resources and support to your employees to have successful employee resource groups and safe spaces with a sponsor from the leadership team that can ensure needs are met.
Many cultures still maintain stigmas around mental health, making it harder to seek support. Make sure that your employee assistance program offers specialized services from people within the BIPOC community. Remember, the community as a whole has been impacted by all of the conversations about racism – not just those speaking out on the front lines.
As I've already shared, I learned that the job can be overwhelmingly big, and given its magnitude, I've also learned that we need to lean on each other and give ourselves permission to take a break.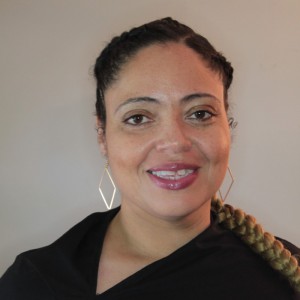 Ishma Alexander-Huet is VP, client advice and management, head of learning and culture at Initiative.