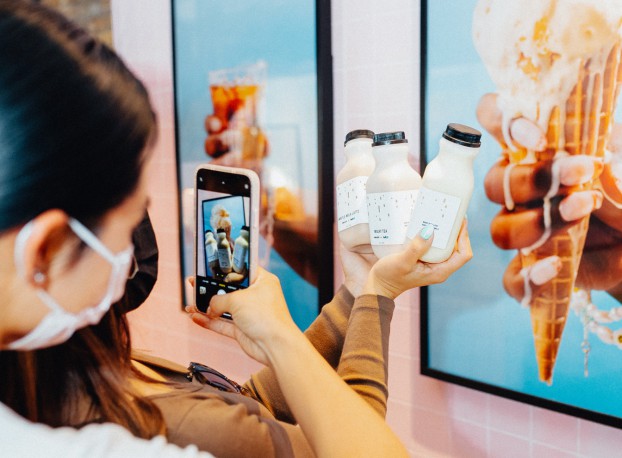 The Dairy Farmers of Ontario has launched a new experiential activation in downtown Toronto, created to appeal to anyone with a TikTok or Instagram account.
Pick-Me-Ups by MilkUP is a "post-to-pay" pop-up at Queen and Bathurst, with admission offered to anyone who shows that they are following MilkUp on TikTok or Instagram, and then flash a post made while they are inside to leave with locally made goods, ranging from dairy-based snacks to fashion and accessories. Instagram static posts, stories and TikTok videos tagged with "@milkupontario" and "#PMUxMilkUP" are accepted as currency for totes, T-shirts and other goods.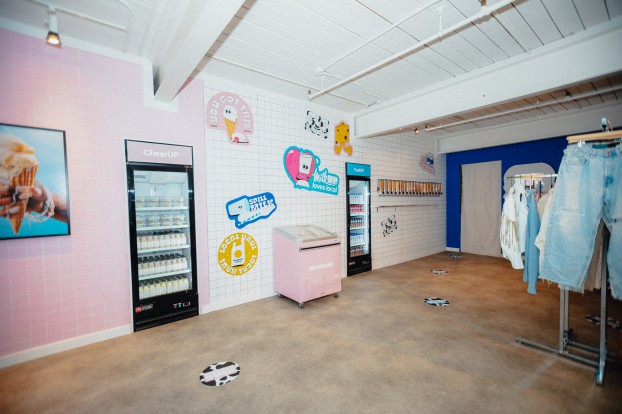 The activation is designed to support local artisans and talent, including local bakers making dairy-infused treats, coffee shops, illustrators and designers. The pop-up also has artisan workshops and live music performances planned on-site.
MilkUP is a subsidiary of the Dairy Farmers of Ontario geared more towards athletes, but the organization approached Toronto's Studio Sophomore to introduce the brand to a younger, Gen Z audience. The main KPI Sophmore was tasked with tracking was social impressions, so it crafted an activation full of the kinds of local artisans that would bring them out to a shop where they pay with posts.
Pick-Me-UPs is running every Thursday to Saturday from 11 a.m. to 7 p.m. until October, though it will close for the day when goods run out, which has been a reality as the pop-up has had people waiting in line for over two hours since launching earlier this month.