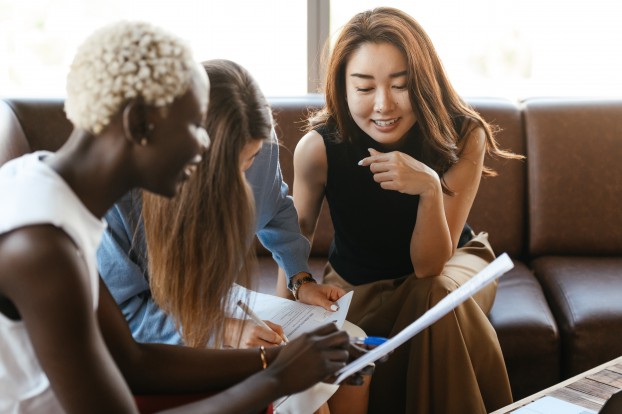 The Globe and Mail has created a new content initiative built around the experiences women have in Canadian workplaces – and how they might overcome the hurdles they still face.
The Globe Women's Collective is comprised of a new online hub of stories, a weekly email newsletter, webcasts and roundtable events – content that is targeted to women looking for success in the workplace, as well as the challenges and opportunities they may face in their goals. It aims to provide readers with insights, knowledge and "expertise to move the needle and create necessary change," according to an announcement.
Stories currently on the online hub include coverage of efforts to correct the fact that women-led startups get less funding, women who have started new careers in response to financial worries they were disproportionately impacted by during the pandemic and how microagressions in the workplace can lead to business risks.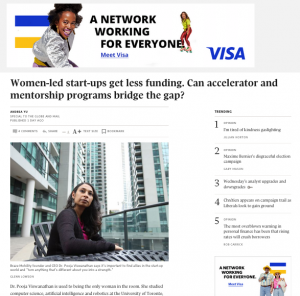 Visa Canada has signed on as a founding partner, which includes "brought to you by" brand placement on the hub and newsletter. Women's Collective content also features ad placement for Visa, which currently drive to the company's small business solutions.
Other brands supporting the first year include credit union collective Aviso Wealth, law firm Dentons Canada, real estate developer First Capital, consulting firms KPMG and McKinsey, pharma company Novo Nordisk, pension fund OMERS and energy company Suncor.
The initiative was developed in response to "Power Gap," a two-and-a-half year investigative series about the inequities women still face in the workplace, especially at executive and leadership levels. Among the series' findings were that women in executive roles make 56% less than men, that women occupied just 17% of board seats at TSX-listed companies and 21% of university presidents in Canada are women.
The Globe Women's Collective online section launched on Friday, with the first newsletter being delivered today. The first event as part of the Women's Collective is scheduled for Nov. 3.