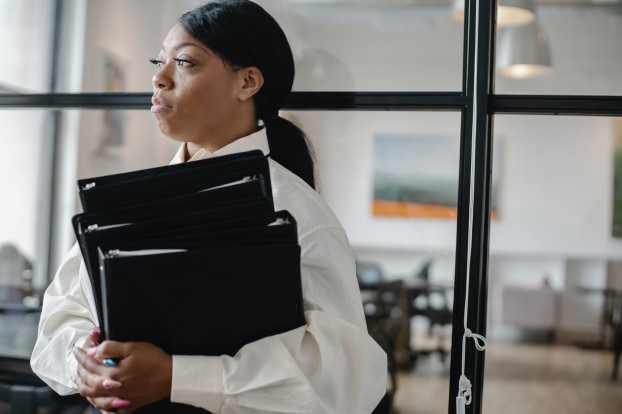 Once a week, Initiative's Ishma Alexander-Huet will be offering a lesson she has learned after a year of asking questions about how to make the media and advertising industries more equitable. Read her previous lessons here.
By Ishma Alexander-Huet
Last year, many companies with diversity, equity and inclusion among their key strategic priorities were moving from meaningful talk to transformative action. The network I work within has a history of DEI work and we were already on the journey, but we were doubling down on efforts to expand the infrastructure and invest in additional resources. This included new hires, because while DEI is everyone's job, companies need someone whose primary focus is accountable for implementation company-wide.
The search was on to bring in a dedicated DEI leader.
We weren't the only ones. Over the past year, this field has received more attention than ever across industries. We weren't just being introduced to a new community of experts, but people were changing career paths. In fact, I've met and work with other BIPOC leaders with similar credentials to my own who've made the shift from media and marketing to DEI. As I became more active internally and externally, the questions started coming my way – was I migrating to a DEI role?
I've seen how much value my peers have brought to their new roles. Not only a unique industry perspective to the boardroom table, but as part of the community affected by systemic racism, they also bring highly informed opinions on what needs to change and how to make it happen. It was unquestionably the right move for them, and I began to wonder if I had a responsibility to follow suit – but I was plagued with doubts.
• Was I qualified? Should this critical work of changing structures, systems, policies, and practices be led by a professional with specific training and proven experience in change management? I know I'm capable of learning, but were people assuming I'm qualified just because I am Black and vocal? This is too important to get wrong.
• What will happen in a year or two if things change and DEI is no longer the focus it is right now? How will I get back into my craft and stay competitive?
• Will I get burned out, or worse yet, resentful if 100% of my focus is on driving change and none to my craft of the past 20 years?
I realized the question wasn't whether I wanted a DEI role, it was whether I wanted to move away from media to make room for it.
The answer was easy – no. More importantly, I shouldn't have to, and I was starting to resent the question. Being a leader in media and DEI are not mutually exclusive, and with the education and training I've received over the past year, I'm in a unique position to support our drive for change in my current role.
As part of the advertising ecosystem, I can advocate for my community through the work DEI doesn't belong exclusively in HR, the work has to happen throughout all departments and areas, especially in our industry. Media is the second highest contributor to bias in society – it's crucial that we have people who are constantly thinking about inclusivity in charge of the work we do and the teams we manage. We need to use this lens to create inclusive environments on the ground and inclusive products, messaging and targeting that go out into the market.
Through my volunteer roles, I can speak up for my community and act as a mentor in my industry. I volunteer on the steering committee for People of Colour in Advertising and Marketing (POCAM), a group that advocates for full and fair representation of BIPOC professionals in Canadian advertising and marketing. I also volunteer as director of corporate partnerships for Code Black Communicators Network, an online community resource and advocacy group for Black communications professionals.
But I also co-chair the Canadian Media Association's media council because I love what I do. Strategy, innovation, martech, advanced analytics, even media math fundamentals. I get to bring my unique voice to the table to discuss with, learn from and inform others as it relates to my craft. Just adding my POV on subjects other than DEI contributes to systemic change through diversity of thought. As a leader, I can be an example of what is possible.
As a junior I saw no one that looked like me on advertising/marketing leadership teams. I'm not going to abandon that post when it's still my passion because in itself it means something for change. As people of colour at the senior level in marketing/advertising, my peers and I are an example to others in the BIPOC community that we do have the opportunity of becoming anything we want to be in the corporate world.
My employer also played an important role in my decision. They facilitated my DEI work by giving me time to work on it during business hours. My remit was expanded to include Learning and Culture, allowing me to take everything I've learned and translate it across the agency to help drive an inclusive culture. My nine to five was not an either/or.
So how can employers support employees in their DEI efforts?
1. Ask your employees if this type of work is of any interest, but don't create any pressure around getting involved.
2. Give your employees permission to use some of their work time to start up their own DEI initiatives and contribute to others and provide the infrastructure to do so. Have honest conversations about what the expectations are in terms of time devoted to these initiatives.
3. Acknowledge the work as valuable work. Study after study shows that companies with both diverse representation AND an inclusive culture have up to 80% higher levels of productivity, innovation, engagement and resilience which leads to better business outcomes. Their DEI work may not be part of their title, but it's directly contributing to your organization's success.
If you are an employee who is passionate about moving into the DEI space, more power to you. Inquire about opportunities to get more involved and find out how your company will support you in getting the necessary time, education, and training. We need more DEI specialists in the corporate world, especially those with lives experiences.
I've said it before, but it bears repeating: the work of leading and making change can't be left to the BIPOC community, or HR alone. Everyone has a role to play. We all need to put effort in to make our industry a place where people feel included, represented and valued.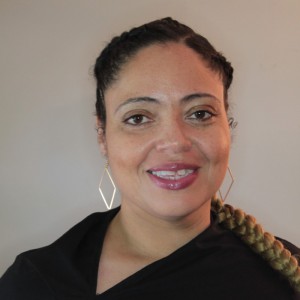 Ishma Alexander-Huet is VP, client advice and management, head of learning and culture at Initiative.