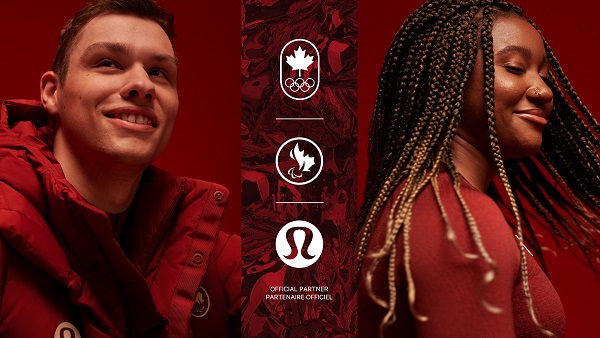 Team Canada is getting a makeover courtesy of Lululemon, its new official outfitter – replacing HBC, which had kitted out Team Canada athletes since 2005.
The Canadian Olympic Committee (COC) and Canadian Paralympic Committee (CPC) are announcing that the Vancouver brand will design athletes' apparel and accessories for the Games, providing every athlete, coach and Mission Team member with threads for the opening ceremony, podium, closing ceremony, media opportunities and Athletes' Village wear.
The partnership begins with the upcoming 2022 Winter Olympic and Paralympic Games in Beijing this February and runs until the 2028 Summer Games in Los Angeles.
Jacquie Ryan, chief brand and commercial officer at the COC, tells MiC that Lululemon is an iconic Canadian brand that shares its values, including the transformational power of sport.
Lululemon execs were not available for interview, but in its own announcement site, used similar language, announcing that the Team Canada Lululemon Collection will be a "story of transformation." The Lululemon team up will also include the development of experiences and tools to help athletes maximize their potential both on and off the field of play, with a focus on mindfulness and yoga.
According to Ryan, the COC is going to support Lululemon by amplifying its social channels and and will look for lots of opportunities through activations, events and experiences to further call out the partnership.
[iframe_youtube video="c2F3xiLCEWs"]
Also on board in these collaborations is CBC, which holds Canadian broadcast rights for the Games through 2024′s Summer Olympics in Paris.
"We'll definitely collaborate with CBC as we always do as its the official broadcaster of the Olympics Games in Canada, and then when we look at our own channels, our strategy on social is to amplify athlete voices and really hear from them," Ryan says.
Ryan says the COC has been working with Lululemon for a couple of months to get the Team Canada collection of apparel and accessories up and running, now available for sale online and in Lululemon stores across Canada. Next month, the official Team Canada uniforms will be revealed, along with additional designs.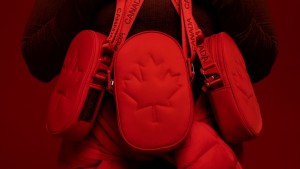 The collection is centred around a "critical component to the program," the Future Legacy Bag, and 10% of sales for each bag sold will go directly to the Canadian Olympic Foundation and Paralympic Foundation of Canada.
Creative assets announcing the partnership are running on social channels, but Ryan adds that a fully integrated marketing campaign will be coming soon.
Over the last year, the Vancouver-based Lululemon – now among the world's largest apparel brand by sales – benefited from the lockdown, with more consumers turning to wellbeing apparel.
In July, the COC and CPC announced that it would retain Canadian Tire as a premier national partner through 2028, and the committee also recently signed a multiyear deal with SkiptheDishes as its official food delivery app.