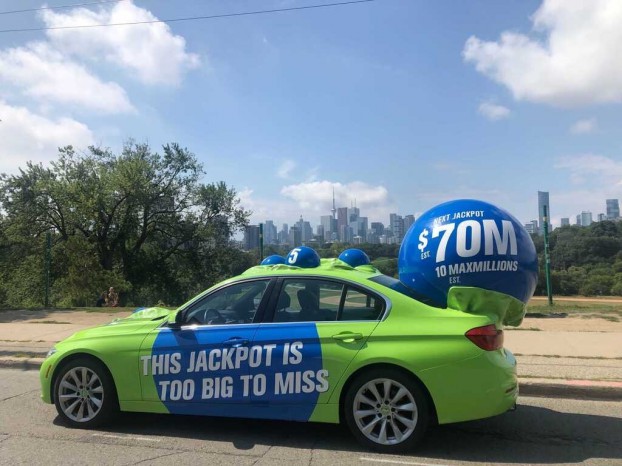 Lotto Max is driving home its "dream big" positioning by releasing a "Dream Mobile" on the streets of Ontario and show just how massive the jackpot is getting.
Created by OLG in collaboration with Toronto's T1 Agency, Lotto Max designed a vehicle topped with oversized lottery balls, including one representing the current $70 million jackpot. But to better illustrate just how big of a jackpot that is, the vehicle includes structural elements that make it appear to be crunched under the weight of the balls.
The car will be making stops across Ontario this week, beginning Tuesday in high-traffic areas and neighbourhoods in Toronto such as Trinity Bellwoods Park, High Park, Union Station, St. Lawrence Market, Nathan Phillips Square, Riverdale, Harbourfront, and Yonge Dundas Square. To further motivate Ontarians to dream about the possibilities of winning the jackpot, each stop will also include prizing from Lotto Max.
Far from being a one-off, the Dream Mobile will hit the road across cities in Southern Ontario every time the jackpot reaches $70 million and keep up its journey until a winner has been announced.