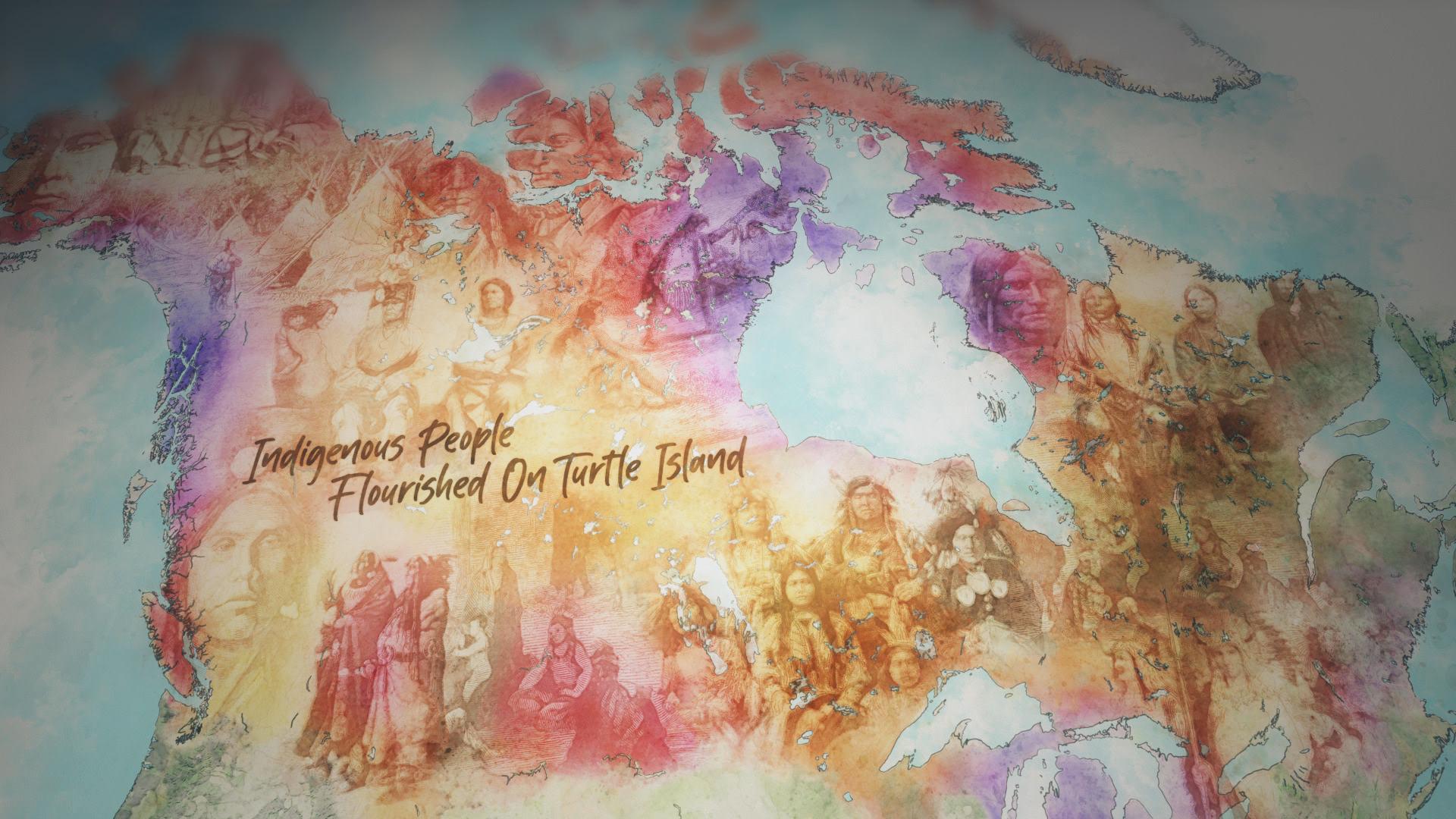 Canada's first National Day for Truth and Reconciliation is not only a historic day for the nation, it's become an opportunity for Canada's broadcasters to use their platform to reach both Indigenous and non-Indigenous audiences alike.
Broadcasters such as APTN, CBC, Radio-Canada and Hollywood Suite have set all-day programming to mark the first federal holiday on Sept. 30, culminating in the special National Day for Truth and Reconciliation, produced by Winnipeg's National Centre for Truth and Reconciliation (NCTR) and Toronto's Insight Productions.
The special will air simultaneously on CBC, Radio-Canada and APTN and will run on Hollywood Suite on Friday.
The federal holiday was named days after the Tk'emlúps te Secwépemc First Nation confirmed the remains of 215 Indigenous children were found at the site of a former residential school in Kamloops, B.C. on July 15, launching a national discourse on Canada's history of genocide.
The special was in the works before the events of July 15, executive producers Stephanie Scott and Insight SVP Lindsay Cox told MiC sister site Playback Daily.
The producers had previously collaborated on the special Every Child Matters: Reconciliation Through Education (pictured above), which was shown in schools on Orange Shirt Day, and were looking to build on the work in 2021. When the news from Kamloops hit, they knew their next project would need to be larger in scale.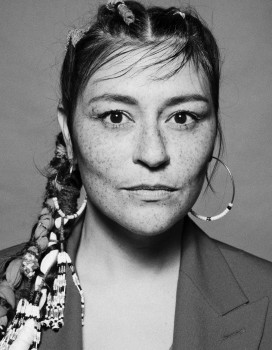 The one-hour special is hosted by Inuk singer-songwriter and filmmaker Elisapie Isaac (pictured right), who will be speaking across three languages: Inuktitut, French and English. The special will both honour the victims of residential schools and give a glimpse into the cultures and traditions of Indigenous communities across the country.
The communities involved include Sipekne'katik in Nova Scotia, Tk'emlúps te Secwépemc in Kamloops, B.C., Mani-Utenam in Quebec, Wanuskewin Heritage Park in Saskatoon and Carcross, Yukon. The Indigenous languages expected to be featured in the special include Mi'kmaw, Michif, Inuktitut and Cree.
"What each community has done is given us the opportunity to show what their truths are, driven by creators in Indigenous communities," says Cox, adding that the On-Screen Protocols and Pathways document has also been a core resource. "They told us what they would like to do for this day… they're sharing their stories with us and it's a real gift."
"[NCTR] has a seven member governance structure of First Nations, Métis and Inuit people at the centre as well as 10 survivors sitting on our circle advisory committees," says Scott. "We share everything that we do with them and take and accept their guidance as well – it's absolutely crucial and important that we listen to them and understand what they want on how to move forward and how we share the educational aspects of programming so that it can lead to reconciliation."
Mike Omelus, executive director of content and strategy at APTN, says that the broadcaster immediately "jumped into high gear" to create a full day of programming that would be "respectful, informative and honour the day."
The broadcaster has produced two programs in-house in time for the day: Reconciliation and Me, produced by APTN's in-house prodco Animiki See, which is a one-hour documentary that follows five youth allies in a conversation on truth and reconciliation led by Anishinaabe activist Sarain Fox; and the APTN Sunrise Ceremony, which will show a variety of Indigenous communities as they honour the day with their own traditions.
APTN also re-acquired programming such as the feature film We Were Children, which is directed by Tim Wolochatiuk and follows the story of two children forced into a residential school, and bumped up the rights to Stephen Campanelli's Indian Horse, which follows a residential school survivor's journey to becoming a star hockey player.
The broadcaster also made special arrangements with Bell Media platform Crave to acquire Loretta Todd's supernatural drama Monkey Beach, which follows a Haisla nation woman who must find her inner hero to save her brother. Additional films set to screen during the day are Zacharias Kunuk's One Day in the Life of Noah Piugattuk and Tasha Hubbard's documentary nîpawistamâsowin: We Will Stand Up.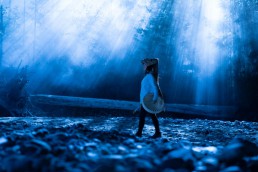 Omelus says the programming speaks to APTN's responsibility to support reconciliation, promote Indigenous culture and educate non-Indigenous peoples of Canada, which is one of the 94 calls to action released by the Truth and Reconciliation Commission of Canada in 2015.
"That's what we're hoping to accomplish through our efforts, not only on Sept. 30, but every single day of the year," he says, adding that all programming will be available to stream on their platform lumi as well.
Additional programming across Canada's broadcasters include the Manitoba documentary We Know the Truth: Stories to Inspire Reconciliation on CBC; French-language docs Le mur invisible and Mamu on Radio-Canada; feature films Falls Around Her, The Incredible 25th Year of Mitzi Bearclaw, Indian Horse, After The Last River and a re-broadcast of Every Child Matters: Reconciliation Through Education on Hollywood Suite; and the special ET Canada presents Artists & Icons: Indigenous Entertainers in Canada on Global.
Looking forward, Omelus says APTN's partnership with Canadian broadcasters will continue well past the National Day for Truth and Reconciliation. He says the broadcaster is currently in the midst of developing a memorandum of understanding with CBC/Radio-Canada and is also "solidifying partnerships with other broadcasters."
"A number of broadcasters are realizing the importance of authentic Indigenous storytelling given events of late," he says. "We're talking about partnerships with more broadcasters today than at any time in APTN's history. We welcome such partnerships because our goal as the country's Indigenous broadcaster is to get authentic Indigenous stories told as widely as possible to help deepen understanding and help with our own efforts towards reconciliation."
"I really want Canadians to watch and think about life moving forward," says Scott. "How we can come together, how we can learn from each other, hold onto the power of Indigenous peoples in this country, of the original inhabitants of the land, and how we can both benefit by mutually understanding each other. That's the only point in time that I think things are going to really be able to change, is when we know and learn from each other."
A version of this story originally appeared on Playback.