Spotted! Diageo whiskies get the holographic treatment
The company is using PORTL displays to break down the barriers that have gone up in channels where sampling and demos used to be prevalent.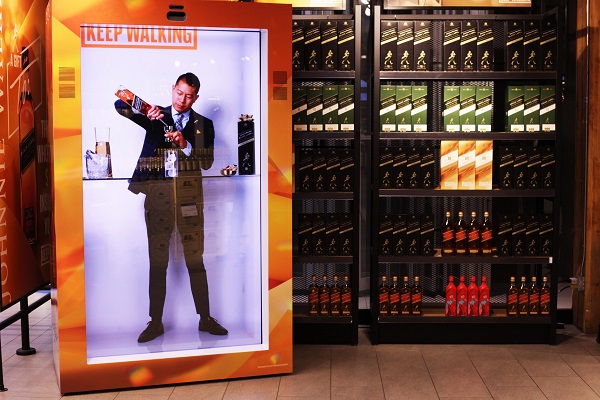 Diageo is hoping consumers develop a taste for premium whisky via a first-of-its kind in Canada holographic display.
Until Jan. 3, the interactive technology will connect consumers to Diageo's Johnnie Walker 18-Year-Old and Black Label Scotch Whisky, first at a downtown Toronto LCBO location before moving to other locales.
The box is a unique platform designed to allow consumers to interact with realistic life-size 3D holograms and has the capability of beaming people and products into the freestanding modern PORTL display from anywhere in the world.
Lance So, customer marketing manager at Diageo, tells strategy the PORTL is the only 3D 4K holographic display platform with the capability to beam realistic, life-size people and products into a freestanding modern device, live or pre-recorded.
The tech, So says, provides an opportunity for brand education, tastings notes and holiday cocktail demonstrations by Diageo brand ambassadors, creating an intimate one-to-one customer interaction without physically being face-to-face, making it extremely pandemic friendly.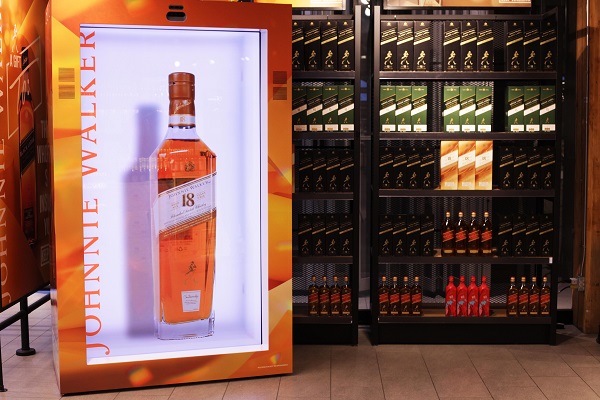 "This hologram box allows us to deliver on the real-life experience and educate consumers on the Johnnie Walker portfolio while maintaining safety protocols," he says.
Holographic displays have begun getting very popular for brand activations in recent weeks. Retail operator Cadillac Fairview is also using PORTL tech to put on a virtual fashion show in the CF Toronto Eaton Centre shopping mall, while holograms are also part of the big in-store push behind Loblaw's Holiday Insiders Report this year.
In the alcohol business more specifically, there have been challenges in the industry to connect with consumers in retail channels over the last 22 months, So explains, which holographic displays help address.
December is the biggest selling season for the Scotch whisky category. And according to So, during the holidays, many consumers are looking for super-premium Scotch whiskies as a gift and the brand's objective is to educate consumers about Johnnie Walker Aged 18-Year-Old being the pinnacle of gifting.
Additionally, he says, one of its strategies for Johnnie Walker is breaking down barriers to consume the product, which is why the displays showcase Johnnie Walker Black Label in a highball cocktail with ginger ale.
Mouse 3D Digital brought the engagement platform to Diageo and is responsible for the content creation, delivery, installation, and support. The shop is the only PORTL content specialist in Canada, and is renting out units for ad hoc installations and campaigns.
Diageo has previously activated during the holidays around its Baileys cream liqueur brand, with Christmas tree click-and-collect at Toronto's Stackt shipping container market, and also with mall pop up treat bars.