Better data. Better results.
Bell Media launches Bell DSP, an ad-tech platform designed for Canadian advertisers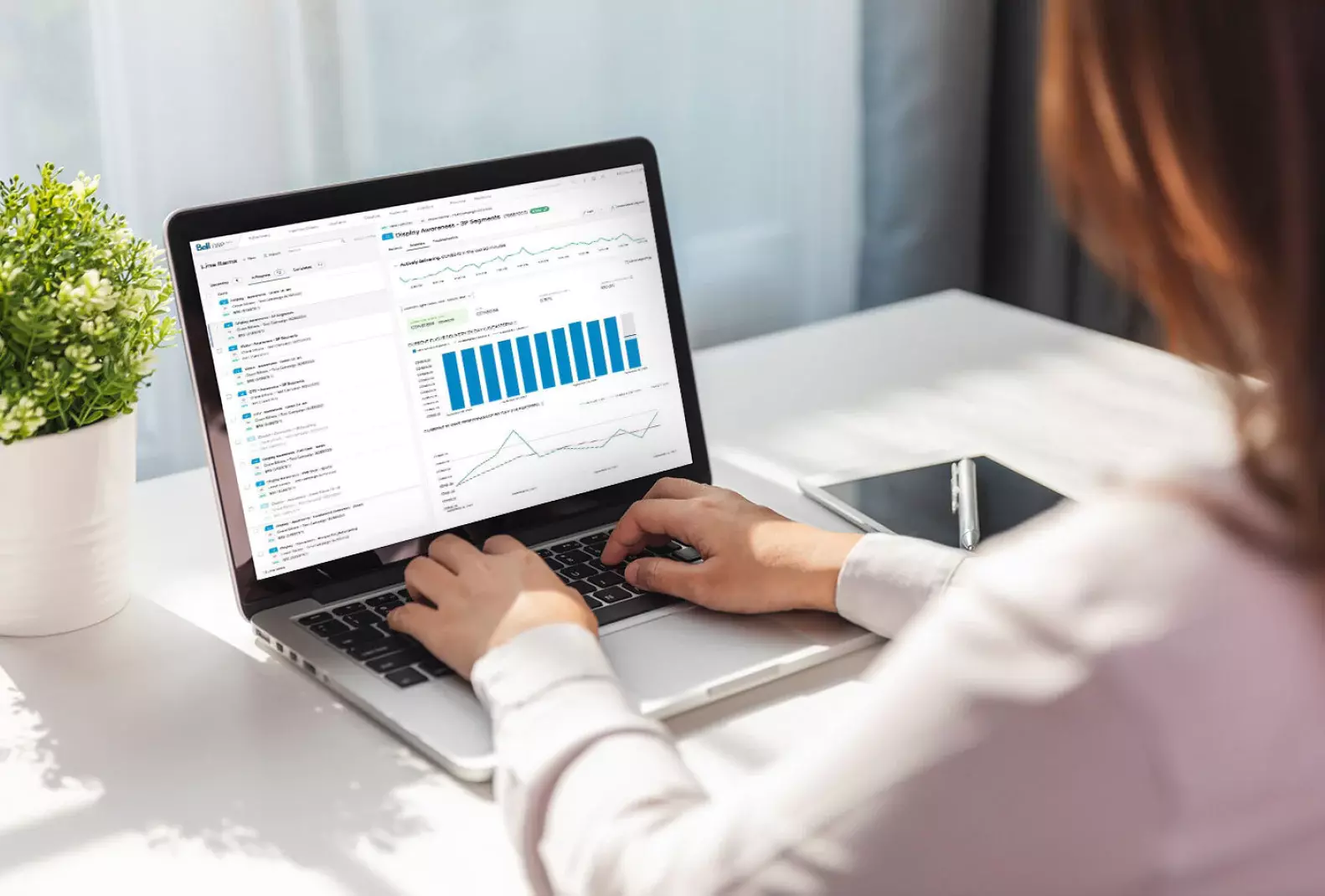 As the advertising landscape shifts to become more respectful of consumer privacy, brands are being asked to consider a world without the convenience and certainty of third-party cookies. That means new solutions will be needed to fill the gap – ideally, well before access to all that data disappears.
Enter Bell DSP, the latest data-enabled product from Bell Media. Launched in November, Bell DSP harnesses the full potential of first-party Canadian data to power smarter campaigns for domestic agencies and advertisers. For the first time, it offers clients unfettered access to the entire Bell audience – they just have to select the data that's relevant to their needs, filter it through their list of specific variables, and then activate on the Bell DSP platform.
Bell DSP is powered by Bell's privacy-compliant first-party data (which is aggregated, de-identified, and regularly audited by an independent third party), giving clients the real-time info they need to plan, activate, deliver, and measure scaled, targeted campaigns. It offers direct access to Bell's premium digital inventory, as well as to connected TV and digital audio formats on the open market. Bell DSP will also offer inventory on the open internet with leading exchanges like Google AdX, Yahoo, Rubicon, Teads, and more.
The new offering is available via the Bell Marketing Platform, a destination that brings together Bell Media's suite of products in a single unified experience. Bell DSP joins SAM TV as the latest self-service product intended to empower advertisers through information and automation. Advertisers can now use SAM TV audiences paired with Bell DSP capabilities in unique ways, such as retargeting TV audiences on Digital, gaining incremental reach through TV audience suppression, or introducing sequential messaging.
Audience data can also be combined with geographic and demographic segmentation data from Environics Analytics, Nielsen, and ComScore, as well as the third-party data that advertisers and agencies source themselves. It gives Bell DSP clients the opportunity to leverage tools such as Environics Analytics data clean rooms to compare their numbers against aggregated advertising data in order to better understand their customers – via a secure and neutral platform that is fully respectful of client privacy.
When you consider Bell Media's premium digital inventory – including digital video, connected TV, audio, and OOH – the company's first party data universe is extensive. The media company handles more than 400 billion records per day over its wireline, TV, and wireless networks – that's 22 million customer connections from more than eight million Canadian households.
That's a ton of data, direct from the source. And until now, its potential had not been fully tapped.
Reliable sources of Canada-first data are becoming increasingly critical, both for now and in the future. The launch of Bell DSP represents the entry of a treasure chest of previously untapped data into the market. It's a built-for-Canada solution that's ready to make a difference for Canadian advertisers and agencies.