Spotted! Fizz's personalized transit ads
The low-cost carrier turned a bus shelter into a green screen to highlight its flexible plans.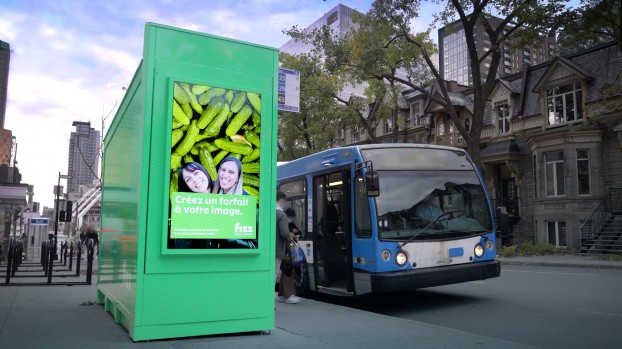 Videotron's low-cost mobile and internet brand Fizz is known for two things in Quebec: personalization, and the colour green. And a recent out-of-home campaign brought those two ideas together.
A campaign created by Montreal agency Qolab, working with Quebecor Expertise Media, involved turning one of the city's transit shelters completely green, Fizz's main brand colour. That turned it into a public green screen, allowing passersby to select a background, pose for a picture and instantly appear on the side in a customized Fizz ad.
The idea behind the execution is that in the same way the transit ads could be personalized, Fizz's low-cost plans can be fully customized and changed to suit its customers' needs.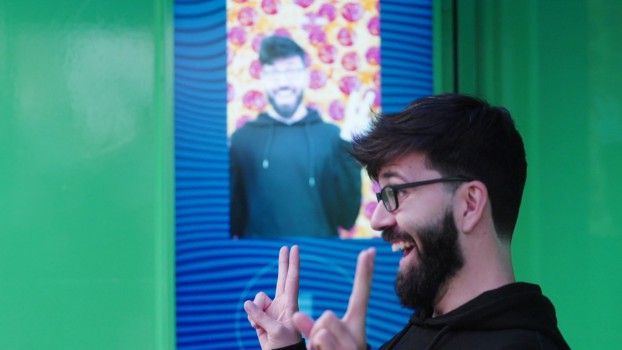 A media integration with TVA's morning show Salut Bonjour also used the shelter as the green screen during its weather reports. Qolab also invited influencers to the shelter to use it as a green screen in their own videos.
The real-life customizable transit shelter is an extension of an idea Fizz used in a campaign that debuted last month. In it, the brand's signature green colour appears on dresses, walls and a bus shelter turn into vibrant, animated backgrounds.