Spotted! Interac's living out-of-home ads
The transparent boards and window posters aim to highlight the holiday moments Canadians are returning to this year.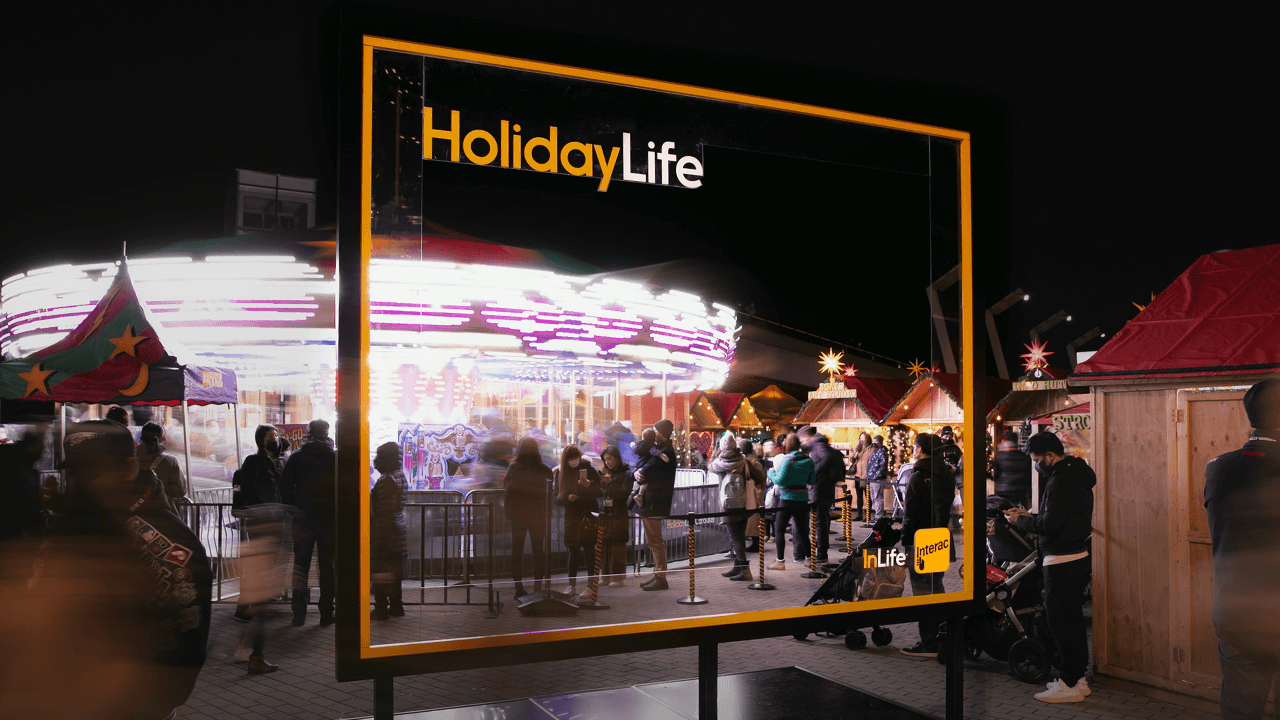 Interac's holiday campaign this year is all about Canadians getting to once again do the things they care about most.
But rather than stage photos of people doing festive activities or buying gifts at their favourite small business, Interac is using see-through out-of-home boards to get those ads from real-life moments.
Ten-foot transparent billboards at holiday markets in Vancouver and Montreal turn the ads into portraits of what Canadians are spending their time on this holiday season. In Vancouver, the boards frame a "HolidayLife Carousel," which Interac is sponsoring to give attendees free rides while raising funds for the Make-a-Wish Foundation. In Montreal, the ad is next to a fire pit where Interac is providing a warm place to eat and meet with loved ones, with proceeds going to Make-a-Wish and Project 10.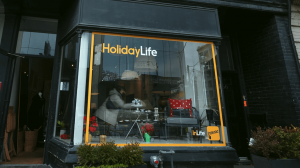 The concept has also been brought to the windows of small businesses in Toronto and Montreal to frame up the checkout desks, showing them coming back to life after lockdowns.
"Rather than adding another brand message to the out-of-home mix, we decided to use our platform to encourage Canadians to take a moment to think about how they may be spending their 'HolidayLife' this year," says Andrea Danovitch, AVP of marketing and brand at Interac.
To get these moments seen by people outside of the three cities, the OOH executions were also filmed using time-lapse techniques, with the resulting videos shared as part of a social execution.
The out-of-home execution is an extension of Interac's holiday campaign for this year, which is itself part of the brand's "InLife" platform, launched earlier this year. "HolidayLife" took the brand platform's message of using your own money, along with Interac's payment tech, to pursue your passions and gave it a holiday spin, putting it in the context of getting a family portrait taken.
Like the main integrated campaign, agency Zulu Alpha Kilo came up with the creative concept, while Media Experts managed the placements with small businesses, working with Eat It Up Media.