Corus enlists TV and radio properties to promote MacGruber
What debuted as a streaming show is airing linearly in Canada, so the company is using Showcase and Q107 to spread the word to a bigger audience.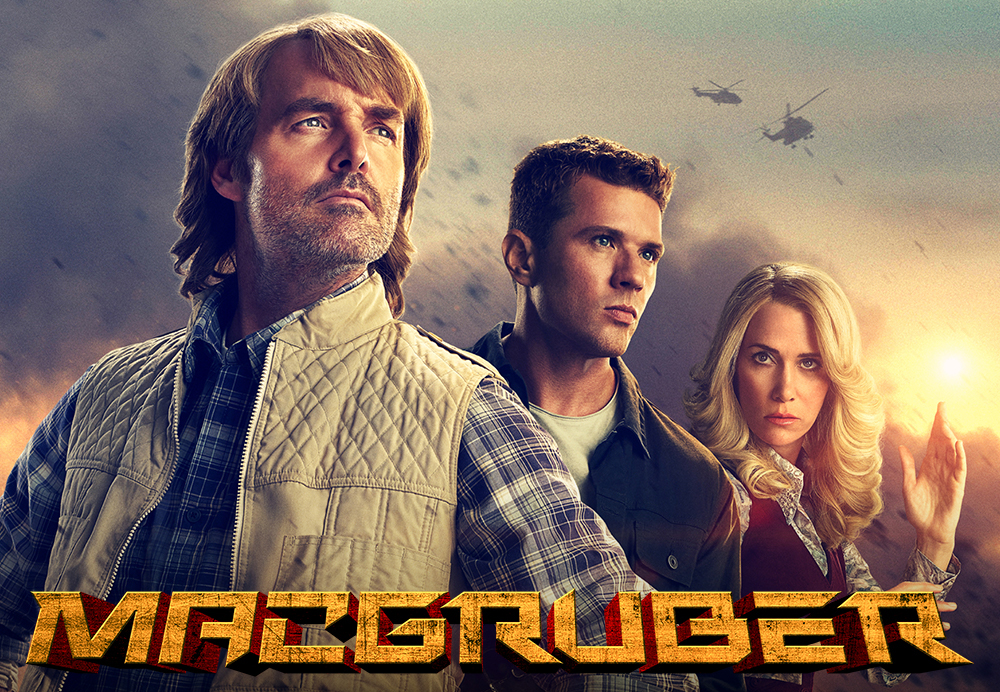 Corus has created its first cross-platform content play between its Showcase channel and Q107 radio station for a contest that supports the Jan. 9 premiere of MacGruber.
MacGruber, a tongue-in-cheek comedy series that follows the events of a film based on a Saturday Night Live sketch, debuted in December on Peacock, NBC's streaming service in the U.S. Corus has the rights to MacGruber in Canada and will air it linearly on Showcase, but also stream with StackTV and the Global TV App.
Corus is hoping the strength of its owned and operated brands will help it promote the series and the different ways it can be watch. The partnership aims to leverage Q107′s weekly audience of three million adults in Toronto and the surrounding area to bring the contest to a wider audience, reaching them with promos, live mentions on-air, social media and a dedicated page on the station's website.
All that will drive to a contest that appears to allow the winner to win a 1990 Miata, the car MacGruber drives in the show. However the contest's small print indicates a catch, as well as a tounge-in-cheek jab matching the show's humour – the winner will actually receive a prize of $6969.69, which it claims is the cash equivalent of the car.