Kruger partners with House & Home to reach the design-savvy
Custom content extends beyond print and digital into homes, with a new line of Scotties boxes designed by H&H's chief designer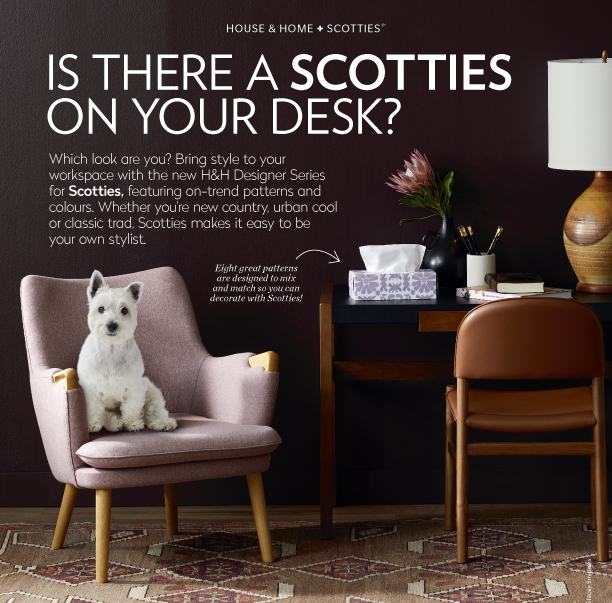 Since the 2000s, Kruger has used the designs on Scotties boxes to position the brand as part of a home's decor. Since sprucing up our space has become an obsession during the pandemic, Scotties responded to consumer's desire to curate every element of their environment by stepping up its designer cred, teaming with House & Home to create and launch eight new decorator tissue boxes this winter.
The new boxes were designed by House & Home founder and chief designer Lynda Reeves in eight patterns influenced by current decorating trends.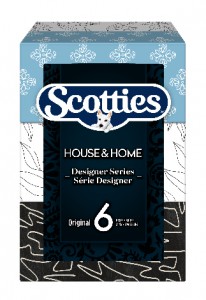 The Designer Series packaging is the centrepiece of a campaign that's getting extensive media support, including print and digital advertising on both House & Home and Maison & Demeure that runs through August.
Besides House & Home's reach with design-minded audiences – 7.7 million monthly across platforms, according to fall Vividata figures – Susan Irving, CMO at Kruger Products, says the media brand brings its reputation as Canada's premiere decorating and lifestyle destination to the partnership, and via the new box designs "adds a decor pop to any room in the home".
In addition to the custom print ads in the magazine (one from the January/February issue can be seen above) and digital content such as photo galleries – the collection, which has been arriving at stores mid-January, was debuted with an online photo feature that tied each design to a different decorating tip. It will also receive social media, PR and influencer support.